WA'S Finest kicked off on Saturday Fep 9th with a fantastic workshop presented by Myles Mitchell. Myles brought a plethora of experience to the table in his discussion of performance technique. A great turnout of 11 locals representing different age groups and musical backgrounds settled into the Cannery Music room. I think we all went in not knowing quite what to expect and left inspired. Myles kicked off the workshop with the statement that so many consider performance simply as a one-way delivery of energy when the reality is that performance is an interaction, an interaction between the audience, an exchange of ideas and emotions. As a performer I believe it is easy to overlook the importance of considering how you will affect the crowd, and how best to tailor your performance so that it is engaging and entertaining. We discussed how this exchange of energy will vary from environment to environment and from audience to audience. All in attendance spoke about their past experiences and as a group we discussed how hurdles could be overcome and how preparation can improve the experience overall. All in all, a thoroughly enjoyable workshop. Special mention to Dudley Newton Optometrists, Elders Insurance and Elpha whose support has allowed all workshops of The WA's Finest series to remain free to the public. 
Preparation for the live event carried on as the workshop ran, and as the hour struck 6pm, attendees started to arrive. At this point I was keen to write an event review, though my involvement makes it difficult to remain objective, I asked local Mel Hart to take the reins, following is her account of WA'S Finest Live event Vol.1. 
As soon as we walked through the doors we were hit with the familiar aroma of coconut roti's from Esperance 'Sri Lankan Taste'. The evening was just starting to ramp up with a slow trickle of patrons coming through the doors. The first act was to set the vibe and Esperance local Campbell Garratt did just that with his mellow acoustic sounds. Myles Mitchell followed with his knee bopping, storytelling lyrics to an increasing crowd. He played a unique style of alternative blues that was engaging and fun to watch! The party atmosphere arrived when Grand Casual took the stage. Kyza and his improvised energy belting out perfect vocals that encouraged everyone to get up and move. When Grand Casuals' set wrapped up, the dance floor was well and truly packed. The crowd moved outside to catch some fresh air whilst Blue Child Collective went through their sound checks. Not long after and the sweet charismatic sounds of Dan from Blue Child Collective came vibrating through the doors. The crowd quickly filled the room once again with Blue Child Collective giving the audience a set well worth their money!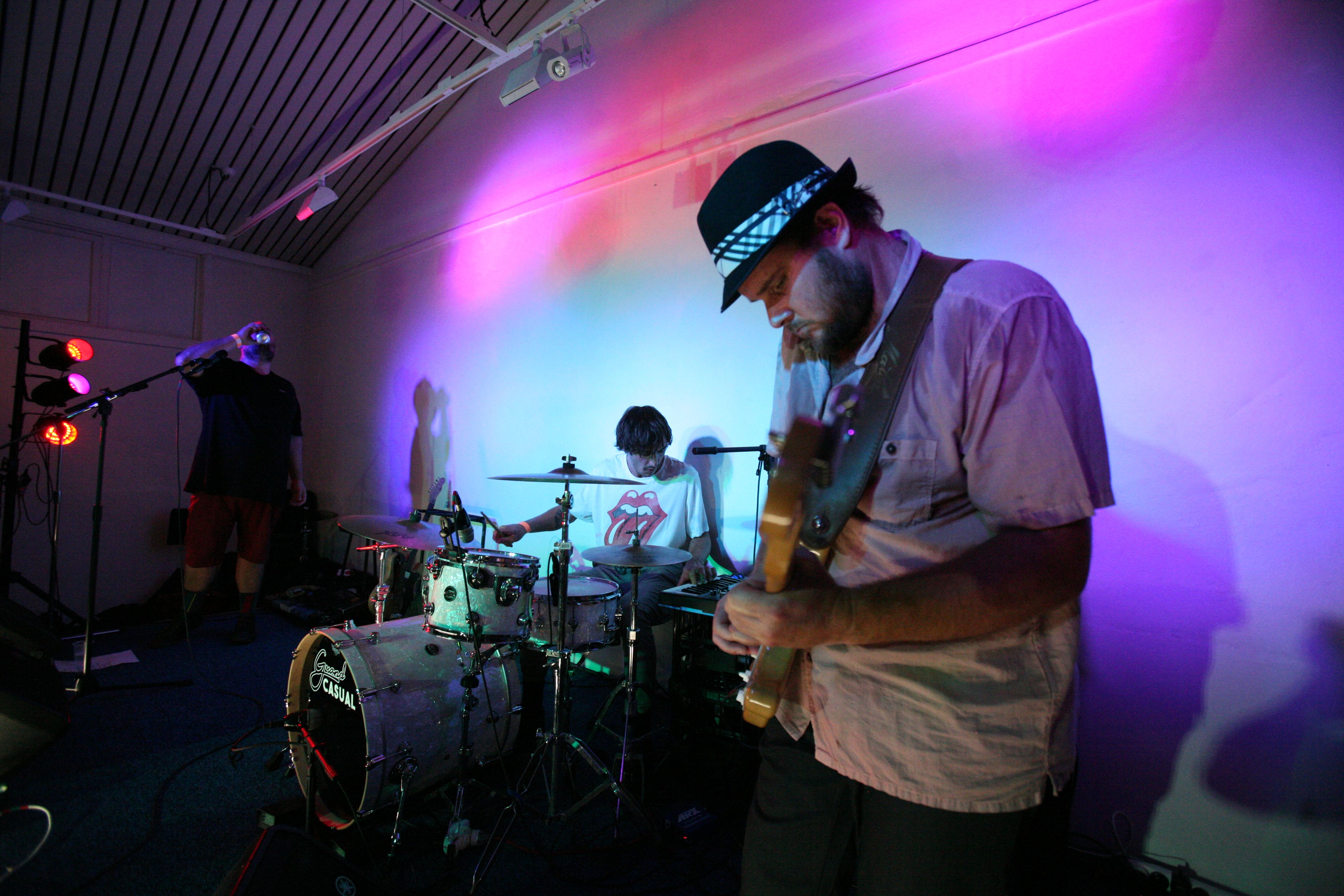 This event was a gig for music lovers of all ages. Kyza presents introduced the people of Esperance to some very talented musicians from other regions that complemented our already happening local music scene. Working together alongside the cannery with its intimate setting and chill vibe, these are events not to be missed! I am looking forward to the next session in this series of WA's Finest!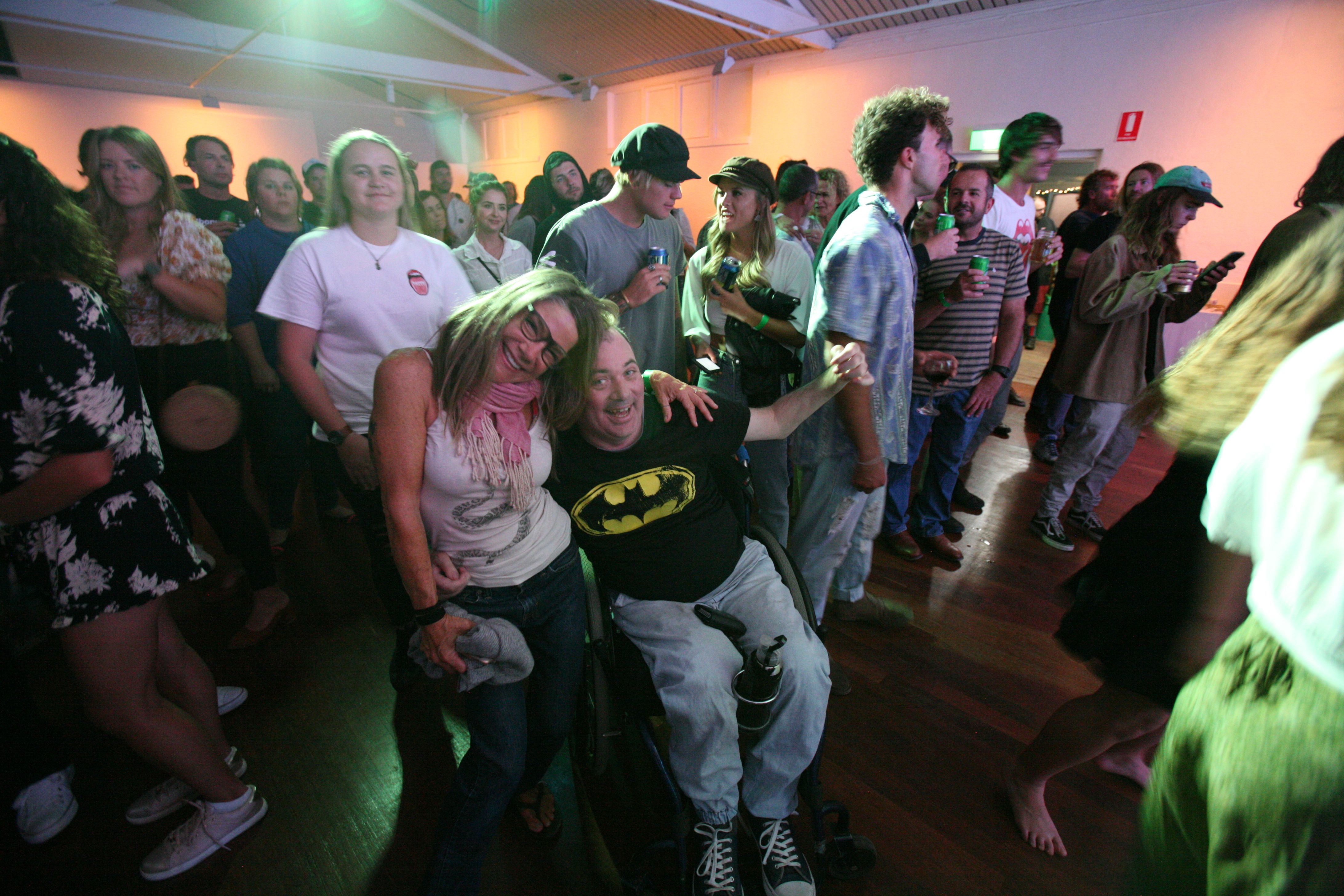 Thanks so much Mel for the run down. The Cannery Arts Centre truly is a spectacular venue, and it is with the hard work of the staff and volunteers that these events can become a reality. 
So with the first round of WA'S Finest behind us I turn to the next two weekends. Saturday March 16th is the next, with a workshop offered by Kris Nelson and Tanya Ransom (2018 WAM best Regional Act Nominees) on song writing and pre-production, at The Cannery Arts Centre open to all ages and free to attend 2-3.30pm. The workshop is supported by WAM, Act Belong Commit, Dudley Newton Optometrists, Elders Insurance and Elpha. This is followed by an intimate 75 Session in The Cannery Art Room featuring Tanya and Kris accompanied by locals John Ratcliff and Laura Petrie. Tickets are on sale and available from www.canneryartscentre.com.au. Our final weekend falls on Saturday April 13th and is kicked off by Tracey Barnett (2018 WAM Best Regional Act Winner) with a workshop on press kits and online presence. Followed by a stunning live event featuring none other than Eugene Hideaway Bridges direct from Houston Texas supported by Tracey Barnett, Carpark Social and Rachel Vibart. This event takes place in The Cannery Arts Centre Main Gallery and is brought to you by The Cannery Arts Centre, Cole Bishop and Kyza Presents and proudly supported by Elders Insurance, Dudley Newton Optometrists and Elpha. Tickets are on sale and available to purchase from www.canneryartscentre.com.au. For full information on WA'S Finest workshops and live events head over to www.kyzapresents.com.