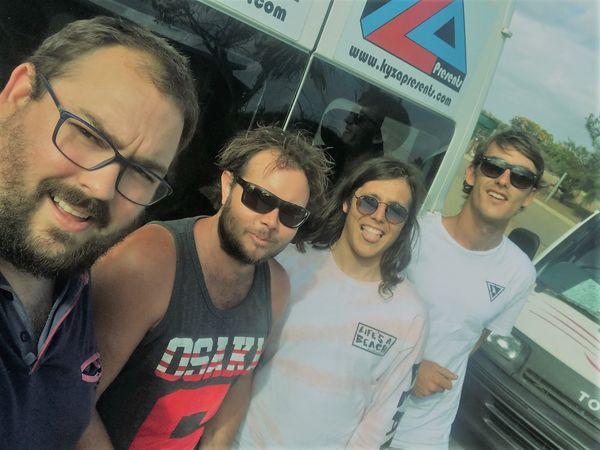 Grand Casual & ROOBS - L-R: Kyron Smithson, ROOBS, Matt Cooper, Joe Franzone
Recently returned from a cracking few days on the road with Grand Casual and the maestro Roobs. Absolutely invigorating and racked up three of the heartiest gut chuckles I've experienced in the past year. How golden is it to laugh until you cry. Joe hands a random tourist his phone and asks if they would take a photo of him in front of greens pool, Joe then proceeds to strike hilarious poses. Honestly nearly cried myself to death.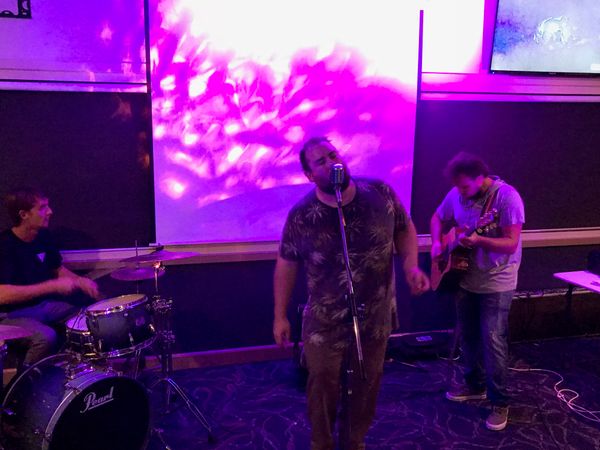 Grand Casual
Playing to new audiences though was rather amazing. It is a humbling feeling to know that material that has been worked and reworked practised and criticised destroyed and discarded has been warmly received by fresh ears.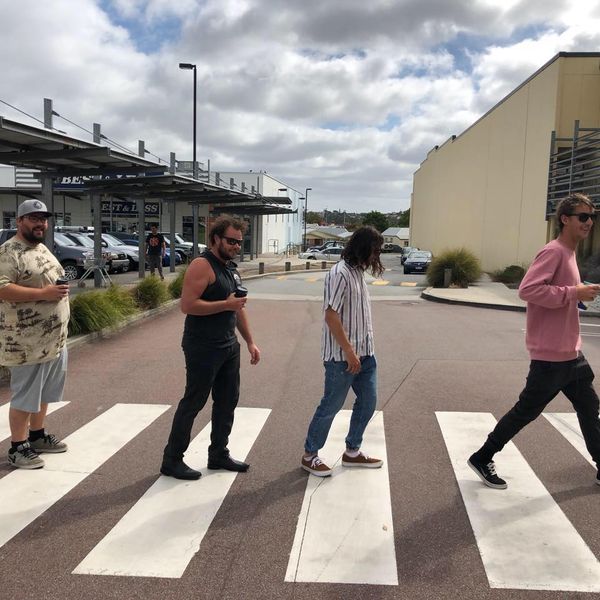 Playing to audiences that are acclimatised to cover bands and receiving all round positive feedback feels golden. Sunday night we played a typical restaurant setting at 3 Anchors in Albany, impending rain drew us inside. A small crowd assembled in a room with a hell of a lot of glass. Roobs went down an absolute treat filling the air with his ethereal sounds.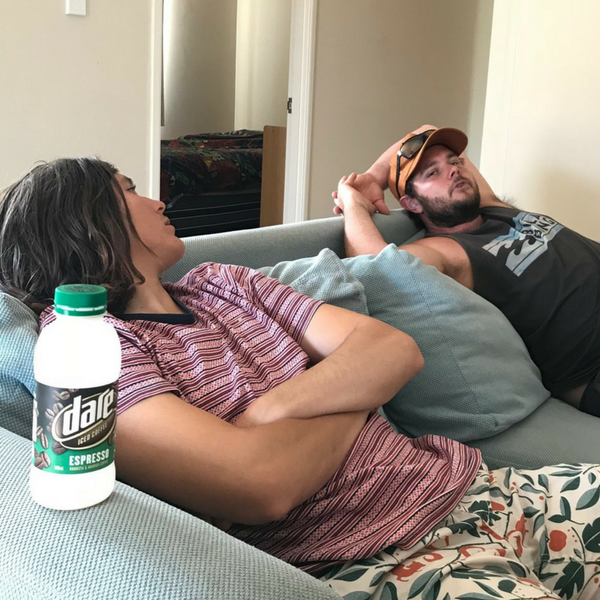 Roobs & Coops killing time between shows
Matt Cooper and Joey Franzone shone pulling their playing back to a cocktail bar style level, I matched it with sweat and awkward dance moves. Honestly there's way too much too write, lets just say it was the mintiest of times and if you're into permaculture you should check out Formidable Vegetable Sound System.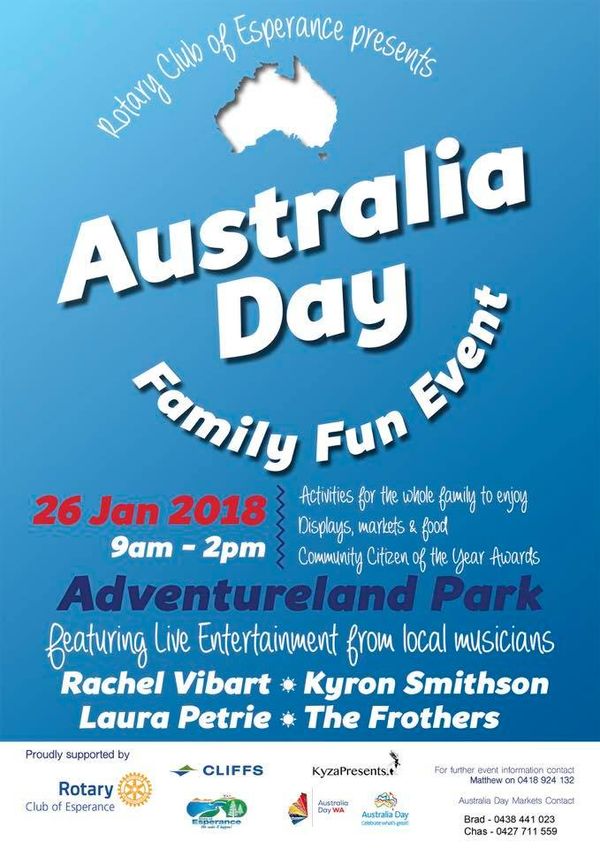 So much coming up this weekend with Australia day falling for the first time on a Friday. Friday sees the yearly shire celebrations take place at the Adventureland Park. Drop down to catch Josh Thomas, Laura Petrie, Rachel Vibart and myself perform from 11.30.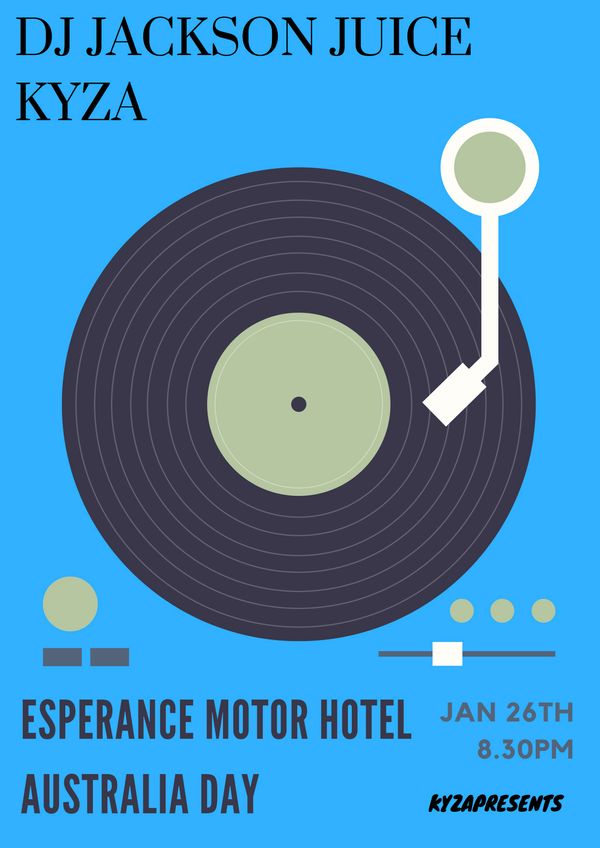 Into the evening you can check out DJ Jackson Juice supported by Kyza at The Esperance Motor Hotel from 8.30pm. The Vans perform Friday evening at the Pier Hotel from 8.30, cracker of a band. Saturday sees CanJam come to life at the Cannery Arts Centre.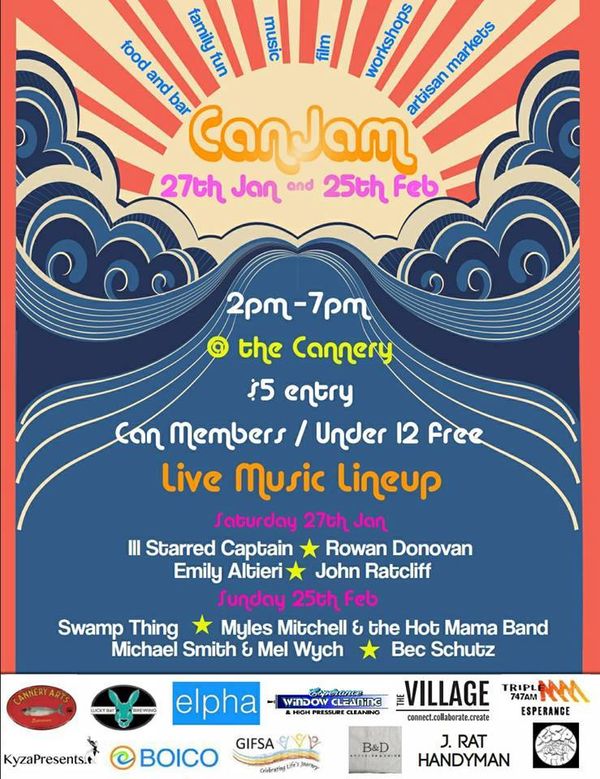 CanJam started as an idea around four months ago to provide great music line-ups with an affordable entry price that will appeal to all age groups and tastes, also to showcase the Cannery Arts Centre through collaboration with local artists, businesses and community. CanJam is proudly sponsored by Elpha, Lucky Bay Brewing, Esperance Window Cleaning, The Village, Triple M, GIFSA, BOICO, Tradewinds, Brodeine and Deine and J.Rat Handyman. Head on down to the Cannery from 2pm on Saturday 27th of Jan for a cracking good afternoon entry is $5 kids and Can Members free.

Finish off your weekend Sunday at Taylor St Quarters with John Ratcliff, Bec Schutz, Mel and Michael and Kurtis and Leila from 4pm.