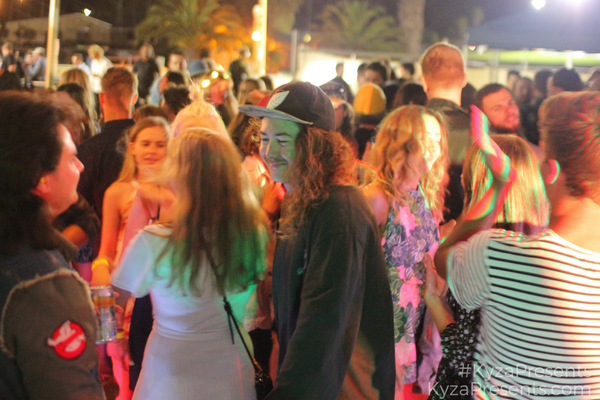 New Years Eve @ Taylor's St Quarters  - Photo: Proud Mouth Music
Wow so the festive season has sprung itself upon us in a flurry of hectic activity. KyzaPresents offices are left in a slight disarray, a mess of equipment pending close and needed attention. I wish only that I had limbered up a little prior to each event, maybe in the New Year I should focus on some much needed cardio training.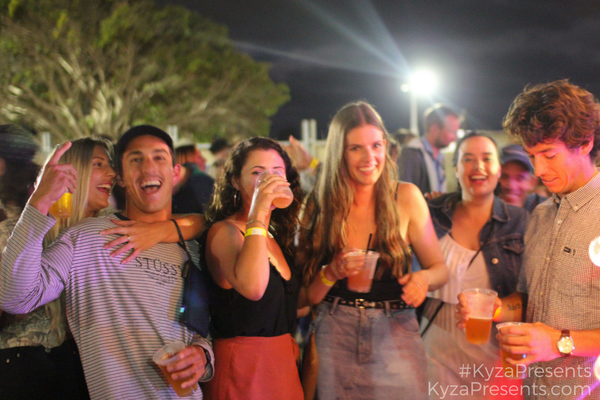 New Years Eve 2017/18 @ Taylor's St Quarters - Photo: Proud Mouth Music
Four great events within a week, from Christmas Eve at Taylor st Quarters to the Port Hotel for the beach party then rounded out on Ny with the Rotary Fireworks event and a stellar evening of live tunes at Taylor St Quarters. All events where fantastic, with quality tunes and high attendance across the board. Looking back on the last week I feel I spent a fair bit of it drifting in a slight dream like state, but hey at least I have a good pair of shoes.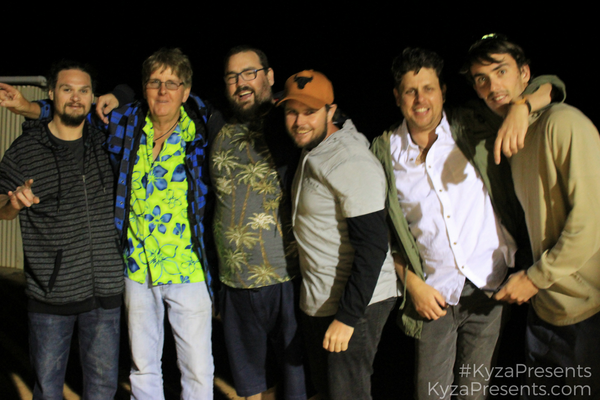 Grand Casual & Tre Amici @ The Hopetoun Beach Party, Port Hotel, 2017 - Photo: Proud Mouth Music
There Goes The Sun will take place at The Cannery Arts Centre on Saturday the 13th of January from 5pm. The event sees a fantastic line-up of local solo artists take to the stage featuring, Campbell Garratt, Jasmine Peucker, Danielle Ratcliff, Mary and Simon, Josh Thomas, Boden Bosworth and the one and only Roobs. Bring your dancing shoes and socks as DJ Jackson Juice (J. Vincent) will round out the night with a killer set of high vibes and funky rhythms.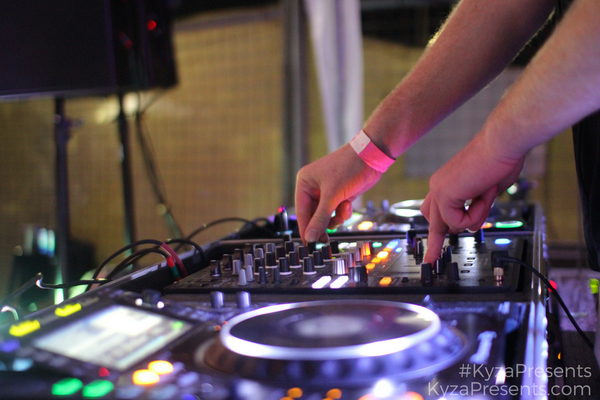 New Years Eve 2017/18 @ Taylor's St Quarters - Photo: Proud Mouth Music
There Goes The Sun will celebrate the epic Evolution Of The Surfboard Exhibition as the undertaking comes to a close. Wayne Winchester curator of the exhibition will be on hand to talk about his collection and its historical significance. So if you need it have a slight breather then get amped for the latest event in the Cannery Courtyard. There Goes The Sun is brought to you through collaboration between the Cannery Arts Centre and KyzaPresents. Bar and food available, tickets are $10 presale, $15 on the door, cannery members and U16s free. To purchase tickets go to www.canneryartscentre.com.au.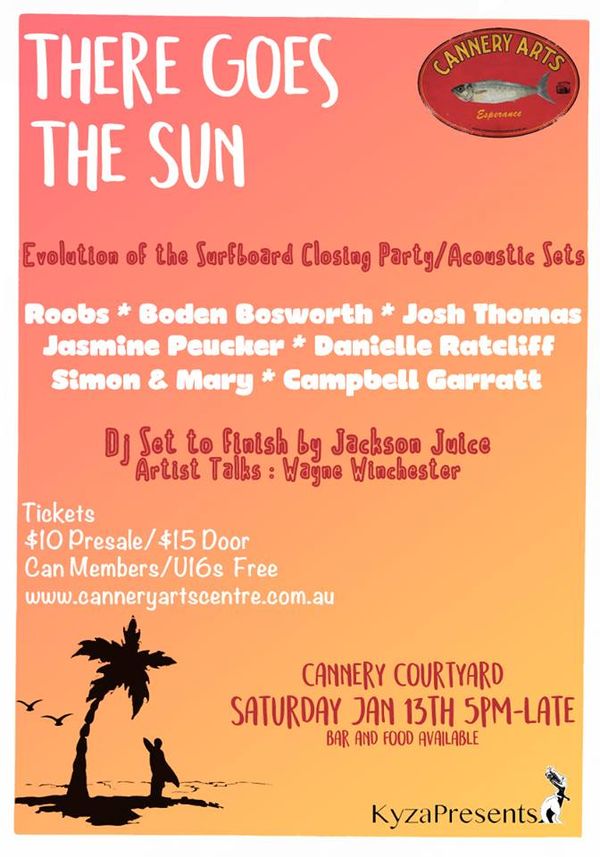 There Goes The Sun @ The Cannery - January 13, 2017
For those of you ready to kick back into action for the coming weekend there are some great live tunes to be had. Danny Bau heads over from the South West to play three nights at The Pier Hotel from Friday the 5th of January. A cracking solo artist make sure to catch him over the weekend. Saturday the 6th sees Boden Bosworth Joe Franzone and yours truly take to the stage at the Esperance Motor Hotel from 8.30. Impromptu jam sessions may be at hand, head on down for a super swish evening. Sunday 7th of Jan sees a solid Session at Taylor S Quarters with Daniel Seinor, Larissa Nichols and myse;f to take to the stage. Catya all out and about, and the happiest of New Years.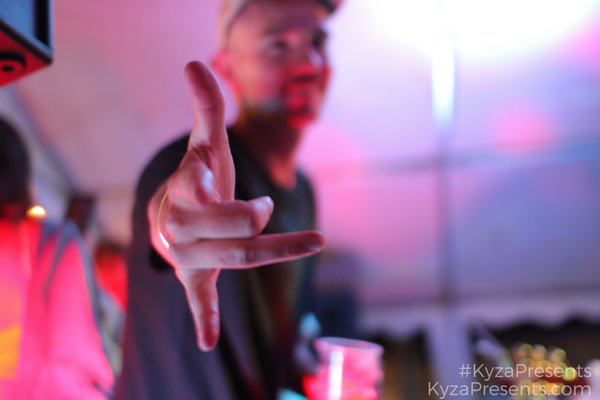 From all of us @ KyzaPresents, Happy New Year!!!