Over the past five years I've met and had the pleasure of working with some brilliant musicians both local and touring. When I think back upon my favourite live performances there is one act that stands firmly above the crowd. It may be the sheer energy they produce, almost unparalleled for a two piece, or it may be the catharsis that the audience myself included experiences through the swaying and flurry of feet, New Zealand's Swamp Thing are truly a force to be reckoned with.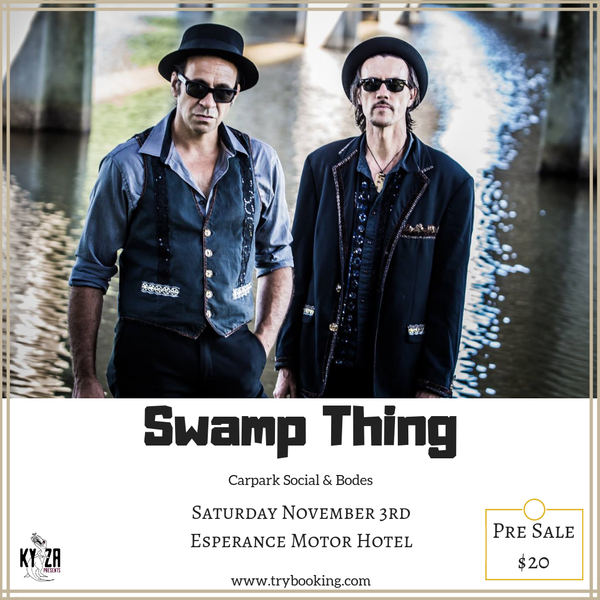 Grant Haua and Michael Barker are far from strangers to our small town, I saw them perform for the first time I guess five years ago, at Tromps fabled 100 club. And perform they did with every person young and old drawn into the band's aura, raucous grinding blues guitar, Haua's signature howling vocals, and almost unimaginable drum beats courtesy of Michael Barker a wizard behind the kit. Swamp Thing returned earlier this year their sound resonating through the town a low buzz for the following weeks. And a blunt truth from myself, these guys in their February performance inspired Grand Casual beyond belief, it's like we rode a wave of energy they threw down. Barkers influence upon Franzone was immediate, to those of you that know the Ovation bass station was drawn straight from Barkers setup, and we haven't looked back since.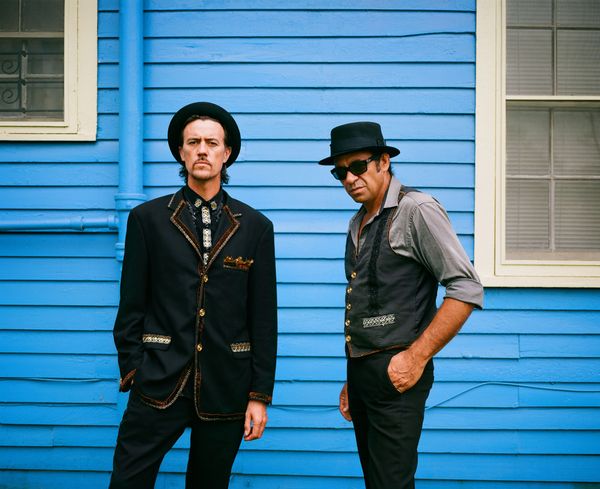 One of my purest goals is to elevate and inspire local musicians, artists of Swamp Things calibre through one performance have the ability to just that, Grand Casual is a clear case in point. Enough from me, find out truly for yourself. Swamp Thing return to Esperance for one show only in the lead up to The Bridgetown Blues Festival 2018. You can catch them at The Esperance Motor Hotel on Saturday November 3rd supported by two great local acts Carpark Social and Bodes. Tickets are $20 Presale and $25 on the door, dive over to www.trybooking.com to grab your ticks.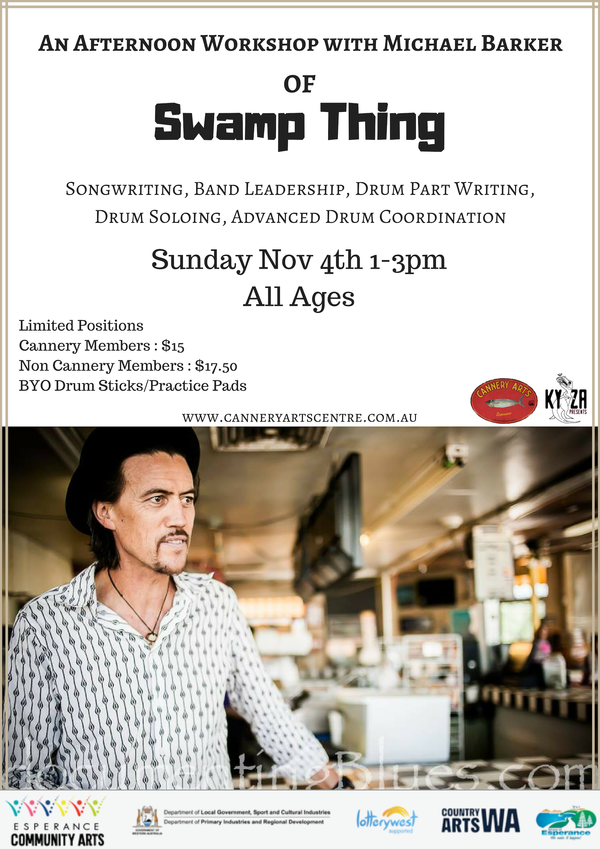 And the weekend gets a little cooler. If you're a musician, drummer, songwriter or Swamp Thing enthusiast you can't afford to miss the two-hour workshop with Michael Barker of Swamp Thing on Sunday Nov 4th (1-3pm) at The Cannery Arts Centre. Barker is an inspiring character with his workshops sure to appeal musos of all ages. This workshop has been made possible through the fundraising efforts of Cannery crew, with raffles and open mics run to subsidise the workshops cost tothe community. Positions are limited to 20 with the 2 hour workshop being $15 for Cannery Members and $17.50 for non-cannery members. The session is open to all ages with Barker set to cover song writing, band leadership, drum part writing, drum soloing and advanced drum coordination. Make sure to bring your own drum sticks and practice pads. To secure your position and for more details dive over to www.canneryartscentre.com.au