Pandemonium has given me time to look back over the past five years of Kyza Presents (KP) Those years have been a ride and a half, a consistent balance between my output, motivation and mental health. My purest, most valuable insight, goes a little something like this, collaborate, collaborate, collaborate. Share your knowledge with others. Become great at recognising your weaknesses and partner with people whose strengths act as a counterbalance. Invest in people, listen to people, support people. An Idea is a great thing, if someone takes the time to share one with you take the time to listen, provide your undivided attention, support and encourage them to bring their idea to life. Empower the community and the community will breathe life into reality. I find nothing more rewarding than seeing ideas, ambitions, creative pursuits realised.  
Above acts as a segue into something new. Each week I will endeavour to publish a fresh blog entry to my website, with the goal of drawing attention to the people working behind the scenes, and the amazing group of Esperance Musicians, Bands, Creatives who drive the vibrant Esperance music scene, I welcome you along for a journey of reflection and great things to come.  
Ben Sinclair 
KP began with the realisation that there where many great musicians based in Esperance who were not performing regularly. Various factors including ownership of sound equipment, amount of material, drive and knowledge regarding booking and promoting events acted as a barrier to live performance. KP was founded upon breaking down that barrier. Early days saw the establishment of acoustic sessions at Taylor's Beach Bar and Cafe, epic shout out to Jody and Roger Ellett who were instrumental in kick starting a revolution in the local music scene, by fully supporting and allowing complete flexibility of live music at TBB and Cafe, a golden age for sure. 
If I had a dollar for every time Ben rolled up pa cords before the night was finished id be a rich man, If I had a dollar for every time he pulled the plug on parties still raging id be a rich man, If Ben hadn't offered his full support to KP, the trajectory of the local music scene would have been completely different, a likely scenario being a burnt out Kyron and something much less vibrant, diverse and full of heart. For those of you who know Ben, you likely really know him, the guy has an insatiable urge for storytelling and knack for rail roading conversations, often under the most humorous of circumstances. An easy-going/intense nature, and incomprehensible general knowledge of all things lends to Ben being a brilliant problem solver. 
Event delivery can often be hectic, problems regularly presenting at the final moment. As I bury my head in a clipboard Ben rises to the occasion, methodically reconciling issues with power supply, lifts for inebriated patrons, inebriated Esther management, glass control, mixing desk lighting, general reprobate wrangling, black and white film projection screens you name it this guy has had a hand in it. If I had a dollar for every time Ben had tirelessly packed down Pa systems at the end of a killer event, while I had a beer and basked in the glory of another successful night I'd be a very rich man. Ben is beyond loyal and as KP events progressed he truly became my right-hand man, regularly running gigs in my absence. And as he hits the half century with no signs of slowing in drive and intensity he remains an integral part of KP, and the live music events we will continue to provide for the Esperance community.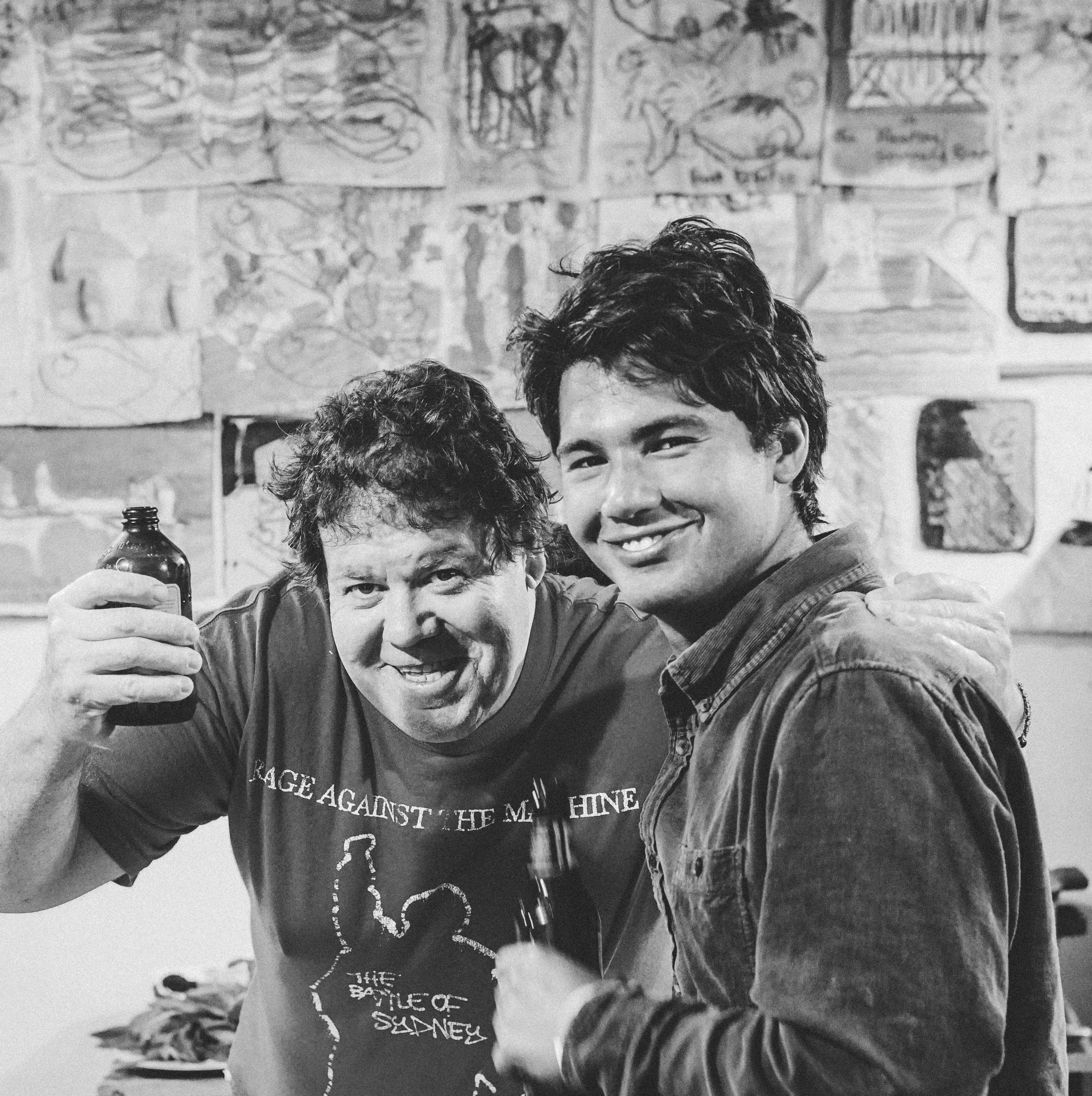 Artist Spotlight 
Atmos 
Atmos comprises the local songwriting duo of Tye Harland and Jonah Symonds. 1998-Reflections is the lads most recent release, hitting the digital realm on on Sunday May 24th, and with the tune fresh in our ears, I felt the timing was spot on to delve a little deeper into the story of Atmos. Ive gotten to know the boys over the past two years, Jonah performing an exceptionally memorable hip hop set at The Travellers INN that threatened to cause a riot, Tye joining Jonah on stage in late 2018 for a classy Op Shop Party at The Esperance Motor Hotel, and most recently bringing the heat with Echo Run. Jonah and Tye excel in the live realm and it is refreshing to see that focus reflected in their songwriting. Songwriting is a fine art and one that develops on its own timeline, individuals and acts create their own approach. I caught up with Jonah to gain some insight into Atmos, their new track 1998-Reflections and what the future holds.
Tye and yourself have been writing as Atmos for a few years now, when did the project first kick into gear? What was your first release? 
I have always been very into rap, I enjoyed free styling a lot with my friends and that turned into writing. Tye had released his first track on Youtube and I didn't really know he was into writing raps, we've grown up together so it was good to learn that we shared a similar interest for rap. from there we just got chatting and both were keen to work on a project together. our first release together was a track called 1998 perception (also on youtube), which is a nod to our latest track 1998 Reflection, however we didn't really promote our initial release because the process was more experimental and a more for the fun.  
Has the musical direction changed over that time?  
Since getting together we have tried to expand our music and branch out in different directions. We have thoroughly enjoyed the shift from rap to focusing on our band Echo Run but we are still both always writing and bouncing ideas off of each other.  
  
Have any artists influenced that evolution in sound?  
Artists that influence me are potent lyricists such as j.cole, JID, Brockhampton, Red Hot Chilli Peppers, Frank Ocean and Johnny Cash.   
The element of story telling and picture painting is something that I try very hard to create. It allows emotion to play a large part in listening process.  
 
New track reflections is a cracker, any key experiences for yourself or Tye that have shaped the lyrics/overall theme?  
When I think about reflection it can be an array of emotions, our new track tries to take reflection and tries to portray certain mindsets that can come with reflection. My verse comes from a darker place, a place of self doubt and uncertainty, reflecting on societies ideals on perfection, on my own past mistakes, on how I've tried unsuccessfully to make certain changes in my life and also how some people no matter how hard you try will find a way to keep chopping you down. The first half of the track is a contrast to the second section. In the back half of the track theres a more nostalgic feel and an embrace of all your surroundings and friendships that have been forged from the choices and paths that you've taken.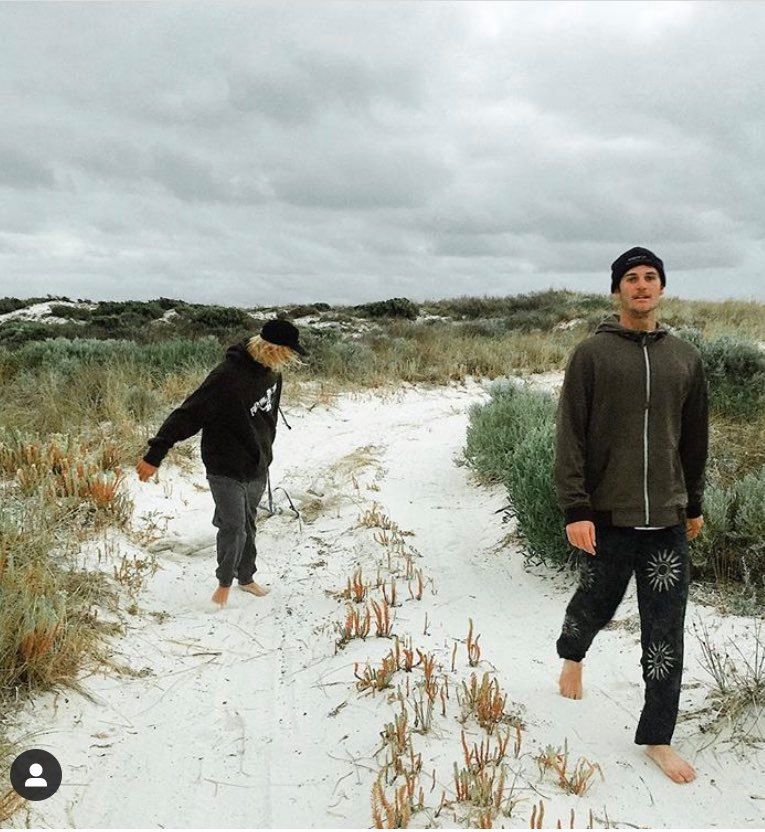 Throw us a few words about the reflections writing process, how do you work together when creating new sounds?  
Our writing is very separate in the beginning because we both write differently. It creates an excitement when it comes to recording because we both get to hear each others verses and ideas. I think this is important because if we both give too much direction and input early then it can sometimes take away from the individual authenticity of our verses. As far as the sound of the track, we usually tinker with different riffs on guitars and listen to different beat makers too find a general vibe for each track we make. 
 Reflections the song and the film clip, make me think about space, it feels endless. It is quite progressive/experimental in its style. Do you feel the music Atmos currently has in the works will follow this outlook.  
We are currently working on releasing an EP to follow up this track, however i think the aim is to try and make some diverse tracks. We feel that we can get more versatile with different tracks so our upcoming project will try show off our lyricism and versatility and we will try create a multitude of songs for each different listener. 
How has growing up in Esperance impacted your musical journey thus far?  
Growing up in Esperance certainly gives you inspiration for music and writing, however the rise of the music scene over the past few years has began to really highlight everyones beautiful talents. Since the scene has really taken off we have been able to see bands like Grand Casual, Carpark Social, people like Rachel Vibart, BIG Rooster Francine and Dr Tasty really shine. Its great motivation to try add your name to a great growing list of local talent. And I feel like its only just the beginning and hope that with every one person thats brave enough to put music out, at least two people follow suit.  
Whats next for Atmos?   
Whats next for us is working to get this EP done, keep doing what we love! Continue to grow each avenue of music in both Atmos and Echo Run. Just keep enjoying making music everyday and writing everyday, thats the overall goal.
 Who are you both listening to on high rotation at the moment? 
My high rotation would just be a mix of Red Hot, Johnny Cash, J.cole and Trippie Redd… Also that Western Border track By those Grand Casual Boys does bang. 
Cheers for your time Jonah, I have to say Im excited to see what you guys produce over the next few years. The Esperance Tide returns for June, make sure you grab it and check out my column The Bridge within which I delve deeper into 1998 Reflections. Grab your copy of The Esperance Tide at multiple locations across town, or check it out online at www.esperancetide.com.au. Once again thank you to everyone for your support of the local music scene and Kyza Presents. To stay up to date sign up to the KP mailout, or swing us a follow at Instagram or Facebook.