With a fantastic amount of phone calls, emails and eraser shavings behind me, I am absolutely wrapped to be able to bring you The Cannery Arts Centre 2019 Winter Music Program. Epic thanks to The Rotary Club of Esperance Bay who have come on board to provide key financial support making the program a reality. The Cannery Arts Centre and Kyza Presents are truly grateful. 
The series will comprise of four open mics, four free workshops and four intimate ticketed gigs with a strong local focus. Each different event is to be held once a month June-September. Elements of the series have been programmed to encourage the development of local musicians and to support a well-established local music scene.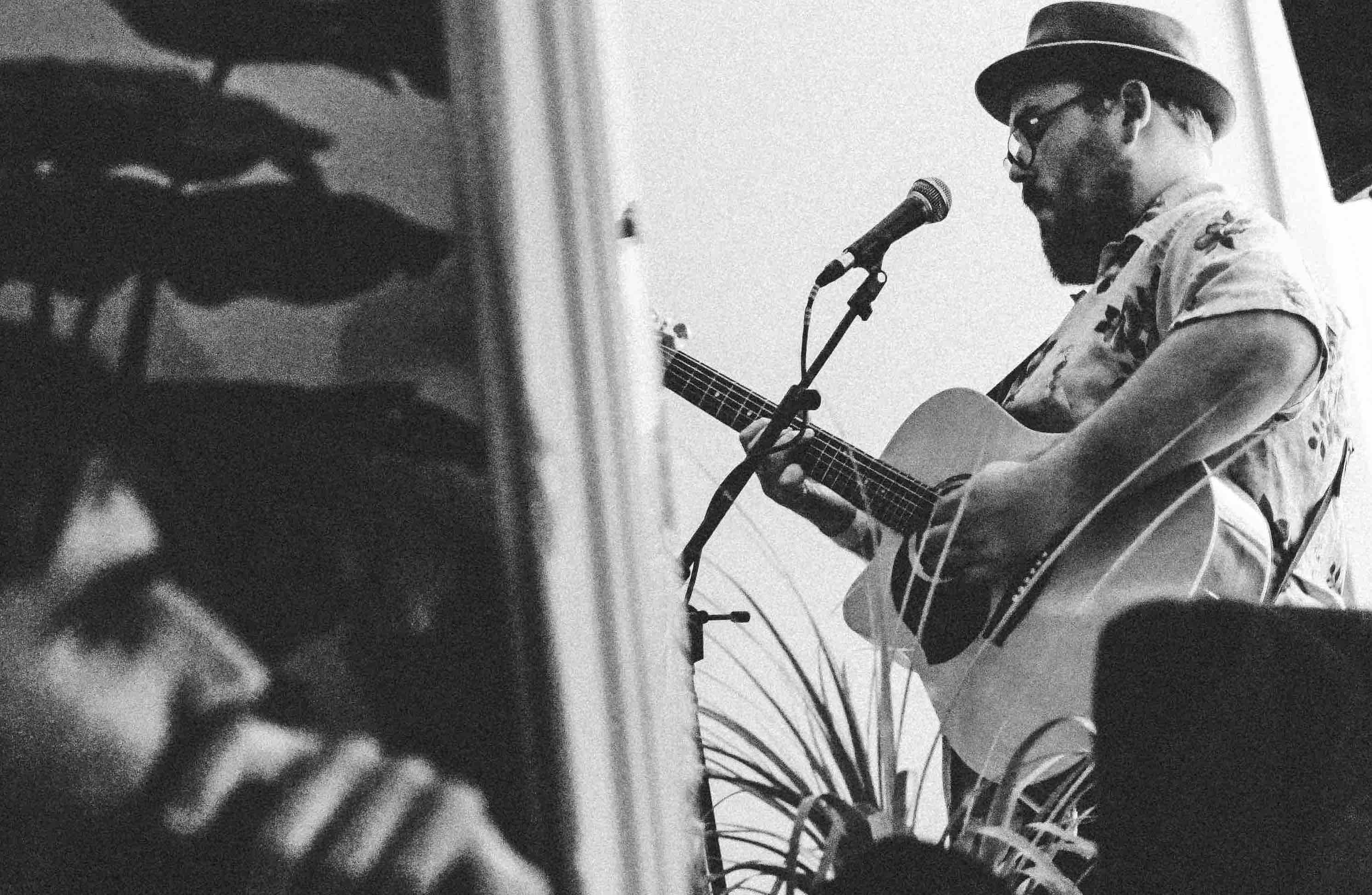 Early 2019 saw the Cannery Arts Centre and Kyza Presents host the WA'S Finest series which saw all WAM Best Regional Act nominees 2018 perform at the centre, nominees offering a free workshop to the local community in lead up to the live events. This format inspired me to further consider the pathways required by musicians finding their feet in the industry. 2019s Winter music program is a direct result of this consideration and aligns with The Cannery Arts Centre's mission to cultivate and promote artistic endeavours with equal access to each individual. 
Local musicians will have the opportunity to develop their skill set through a series of workshops covering live sound, web management, gig booking/promotion and guitar technique, each workshop delivered by a local or touring industry professional. Open mics form a key part of the program, providing artists an outlet to perform and build their confidence. Winter 2018 saw the creation of the 75 Club at The Cannery Arts Centre, a small space transformed into an intimate lounge setting as an escape to cold conditions. The 75 Club returns for 2019 and will see 21 local musicians and 2 touring artists perform over the four events in an intimate and supportive setting.
 Details for our first three events to be held in June are now live kicking off on Friday June 14th with a classic open mic, check them out here at www.kyzapresents.com or head over to www.canneryartscentre.com.au. Tickets are live for our first edition of the 75 Club for 2019 featuring tunes by Mousey Stewart, Steve West, Laura Petrie, Campbell Garratt and Boden Bosworth. Grab them while you can from www.canneryartscentre.com.au. Full information for July, August and September will be rolled out on a monthly basis so stay tuned. Just quickly id like to give a shout out to Jonty Scoble for all the fantastic photos attached to promo for The Winter Program, the lad is an absolute jet.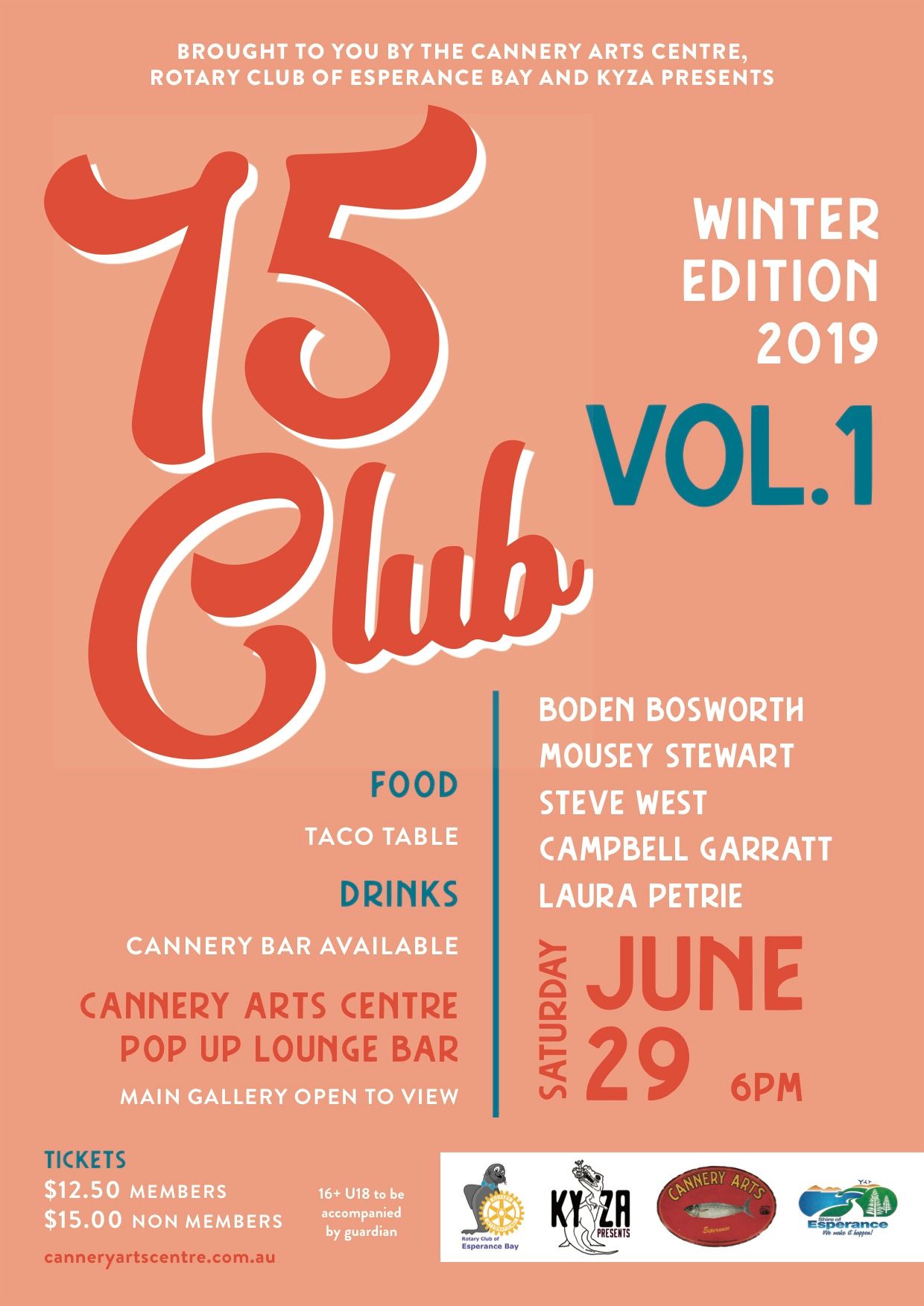 The Cannery Arts Centre and Kyza Presents partnership continues to go from strength to strength and without the ongoing support of brilliant staff, committee members and untold volunteer hours by legendary community members, the Winter program would fail to fly, thank you to you all. Pull on your beanies, fire up a strong mug of ale and lets kick the Winter blues in style.