I studied Tourism Management with a minor in marketing at ECU. I scraped through with the bare minimum results as no doubt a lot of teens flung straight from Tee Exams into University have done. Wild weekends and bad choices coloured my late teens/early twenties. My degree crept from three years to five and those final units never felt like they'd fall into place. Graduating was bitter sweet as I now found myself with a mental hangover that dulled my abilities for the best part of a decade and continues to try wrap its claws around my throat from time to time. For those years at ECU I had a nicely framed piece of paper, hanging idly on the wall, some kind of skills I never thought I'd use. In the background through it all my music simmered, my guitar offering security and solace. I played my first show at the age of 26, sweat pouring from my brow (not much has changed on that front) stressed to the absolute max. I got through it, and performance after performance my anxiety got better. I still felt rather directionless. In 2014 I made the decision that would honestly change my life, I threw all misgivings to the side and dedicated myself to music, my university knowledge flooded back as different aspects of the music industry called for management, promotion, accounting, marketing and professional communication. Today I have a deep belief that I choose my future, yesterday was pre-emptive to this realisation, and if you believe, the road will unravel before you.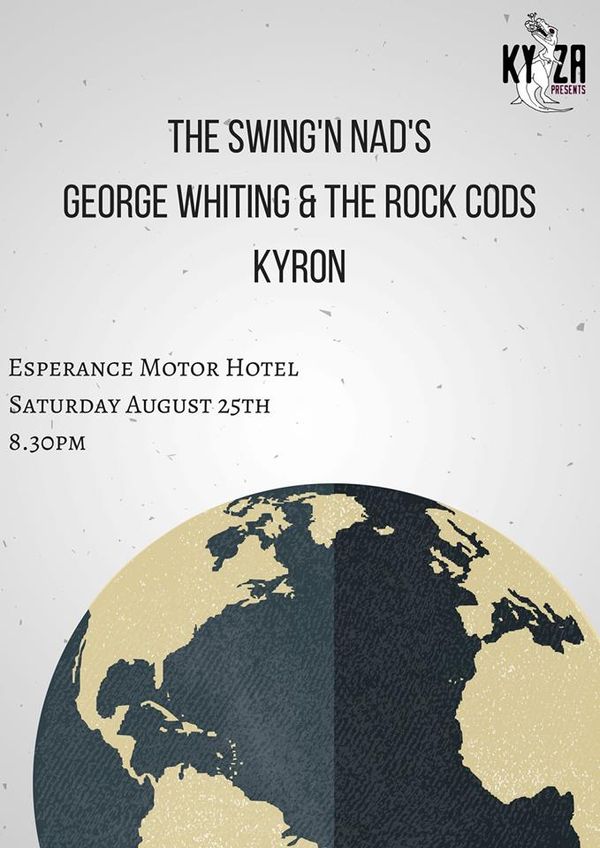 Oh man so some rad gigs again on the horizon, as we carry on through this super cold last few weeks. Head down to the Esperance Motor Hotel this Saturday August 18th in your finest 60/70s attire as the venue celebrates the 40th anniversary of the release of Grease. Jackson Juice will don his finest leather jacket to kick out the sounds of the movie and other classic tunes of the era. The following weekend sees a substantial line-up at the Esperance with Tom Clark, Kyza, Joe Franzone and the first outing for three piece The Swing'n Nads, featuring members of the Archie Dudas. Head down from 8pm for a fun night of tunes.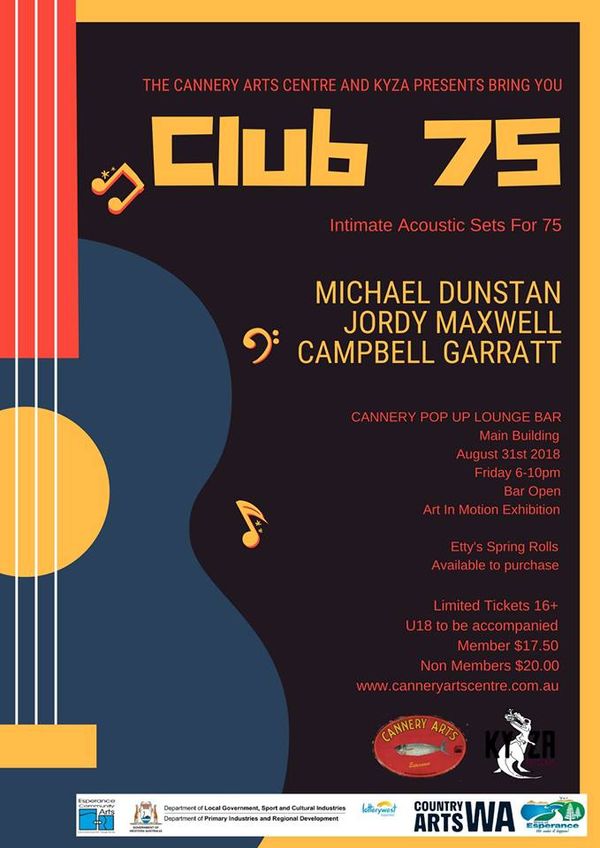 Michael Dunstan is a man that needs no introduction, locally he has cemented his place as a musician of absolute class and it's no surprise that his first two singles have now cracked half a million plays each on Spotify. The man returns to Esperance to perform alongside Jordy Maxwell and Campbell Garratt at The Cannery Arts Centre for Club 75 Vol.3. Club 75 Vol.1 and 2 Both sold out a week in advance and this next one is sure to go the same way. If you'd like to catch Michael and the lads at The Cannery on Friday the 31st Of August from 6pm in the most intimate of shows head over to www.canneryartscentre.com.au for further details and to purchase your tickets.