The Cannery Arts Centre feels like a home away from home, the grounds and people involved there really are exceptional. If you haven't had a chance to visit the venue recently I implore you to do so. Within the walls you feel the promise of what the venue is and will continue to be to the Esperance community, a true home to culture and the arts.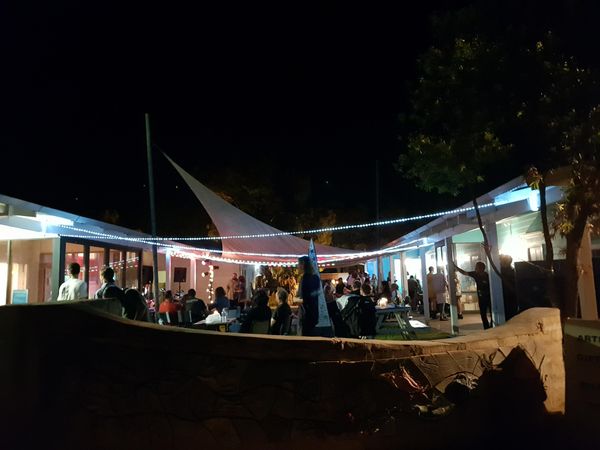 Open Mic Night @ The Cannery (Photo - James Holland)
Over the past weekend The Cannery Arts Centre in collaboration with KyzaPresents held an Open Mic Fundraiser. As Wednesday prior rolled through the forecast looked ominous with seasonal dry thunderstorms on the horizon. This eventuality was not to be, instead we where delivered a true balmy summers day full of humidity and the need for a refreshing beverage.  Spectacular weather was a factor though in truth it was the Esperance community that made the Open Mic night such a grand success with an estimated 150 people through the door for the event. Performances by local and travelling musicians set the night alight.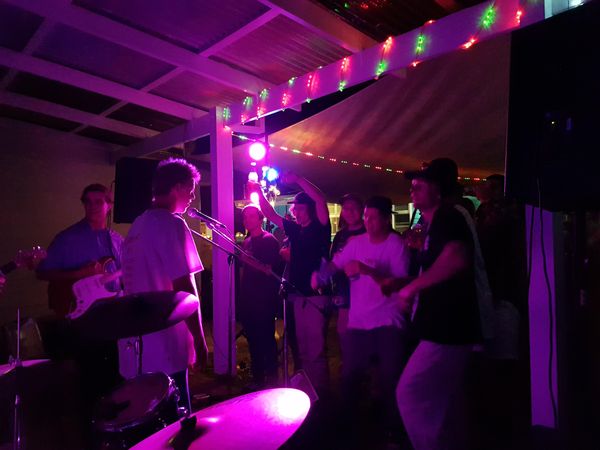 Open Mic Night @ The Cannery (Photo - James Holland)
Early evening saw an outstanding rendition of Ed Sheerans I See Fire by eight-year-old performer Dylan showing exceptional talent at such a young age. Later on we where treated to a fantastic performance by Drewe, Georgia, and Yarn throwing down a great cover of Alabama Shakes Hold On. Saturday's open mic fundraiser would not have been possible without the help and dedication of a cracking crew of locals and right here right now I will give them a shout out.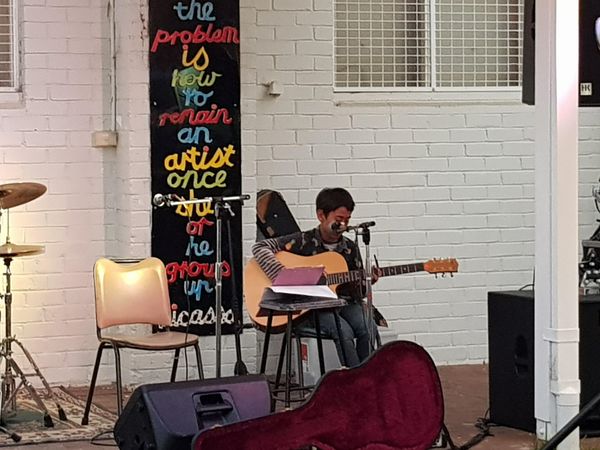 Open Mic Night @ The Cannery - (Photo - James Holland)
To Jessica Ricciardo, James Hollands, Paul Ricciardo, Ben Sinclair, Kate Rowe, Christopher Vibart, Jon Ratcliff and German Jan - thank you all so much for your support. Stay tuned for the next Cannery Arts Centre Open Mic, only set to get bigger and better with each outing. Total money raised for the evening from door sales, sausage sizzle and donations is $890 which puts us well on our way to purchasing a Cannery based Community Pa System, which is an absolutely outstanding result. From all of us at The Cannery Arts Centre and on behalf of the Esperance music Scene we would like to thank the local community for not only attending and raising the funds from the open mic, though also for your continued support of local art, music and cultural pursuits, none of this would be possible without you.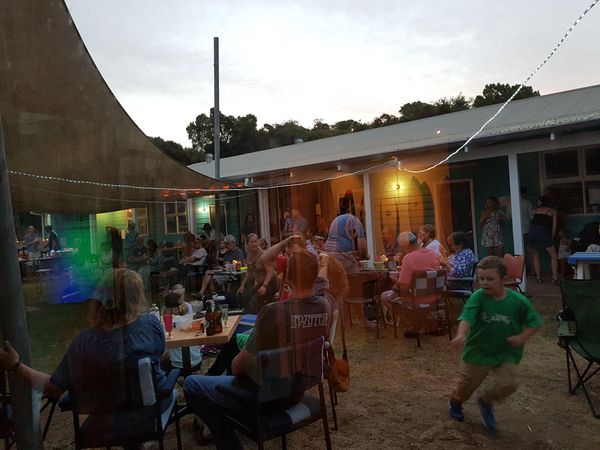 Open Mic Night @ The Cannery - (Photo - James Holland)